Excel Bangla Tutorial (Free)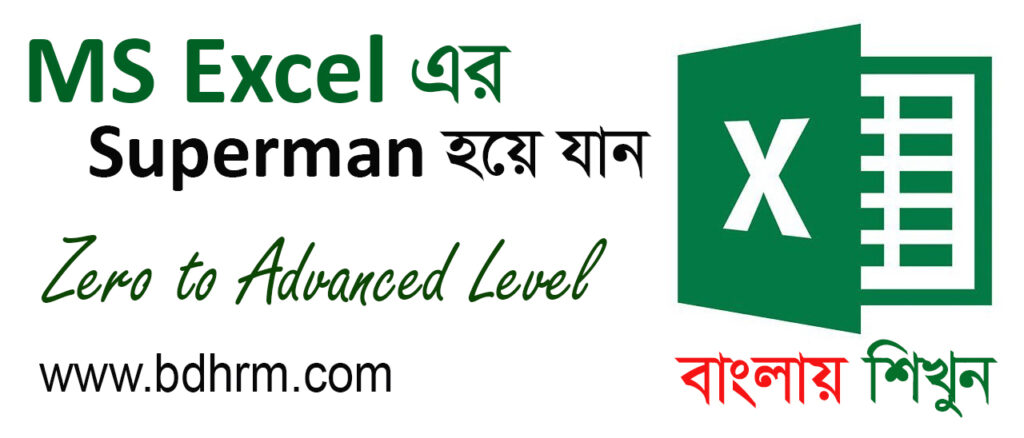 Are you anxious to learn Microsoft Excel free? Then you may try our then you may try our Excel Bangla Tutorial. In our free video tutorials, you can learn excel from the beginning. All the tutorials are made in Bangla Language. We have given practice files as well where required.
Now the question is, why should you learn Excel?
Simple answer is Learning Excel shall increase your value in the job market and sometimes it will help our personal life also. If you are doing business, then it shall help you to run business smoothly. And most important, good skills in Microsoft Excel shall help you to save your time. It will ensure your work-life balance.
Who Should Leaven Excel?
Students, Job Seekers, Businessman, Every Professionals need to learn excel.
What Shall you learn from our Excel Bangla Tutorial?
We are uploading our video tutorials gradually. Starting from Entry level, we shall go to intermediate level and advanced level as well. Monthly we are uploading 6-10 tutorials and we shall continue. So, lets get our free tutorial.
Interested to know on how should you leave excel here?
Just watch our video tutorials and get practice it on your own. If you have any query, then please let us know on comment box, we shall try to fulfill your query with possible quickest time. And don't forget to subscribe our YouTube Channel. You may try for other tutorials as well.